Sugar Sugar Gr 4-5
Civiballs Christmas Gr 4-5
Christmas Word Search Gr 1-5
Holiday Lights – All Ages
Holiday Lights Maths Gr 1-5
Christmas Present Hunt  Gr 2- 5
Christmas Crossword Puzzle Gr 3-5
Ball Ornaments Gr 4-5
A Blocky Christmas Gr 4-5
Make a Gingerbread House – All Ages
Factory Balls Gr 4-5
Happy New Year Word Search Gr 4-5
Ball Ornaments Puzzle  Gr 4-5
*        *        *        *        *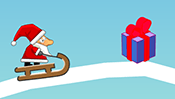 Your mission is to help Santa Claus collect the presents and get them ready for delivery on Christmas Eve. To do this you need to draw a pathway of least-resistance, collect all the presents, and finish at the checkered flag.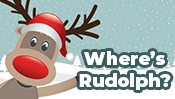 Rudolph is missing and Christmas will be ruined if he isn't found. Click on the picture to find the hidden reindeer.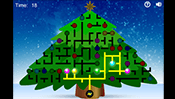 Light up the Christmas Tree by connecting all the wires and light bulbs to the electrical source. You can rotate the wires and the bulbs by clicking them.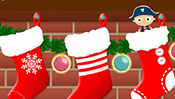 Click on the correct items as they pop out of the stockings. Don't click on the porcupines. Click on the gift box for a surprise.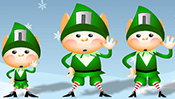 Take a quiz to determine if you should receive presents for Christmas. Instructions: Click, type and use your left and right arrow keys depending on the instructions.
For More Christmas Games click on the link below.
*        *        *        *        *              
     + more
Christmas Colouring by Numbers
      + more
Free Kidz Christmas Online Colouring Pages
 *        *        *        *        *        
Click on Technology Rocks website for lots more Christmas Games